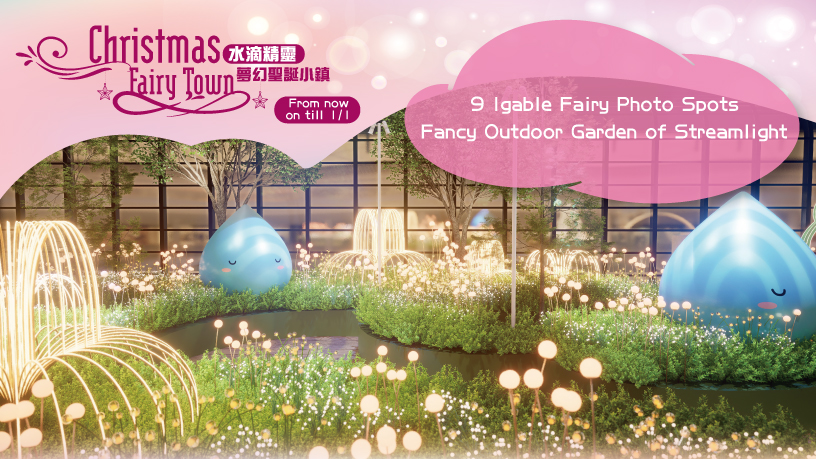 Christmas Fairy Town
18/11/2023 - 1/1/2024
10:00-22:00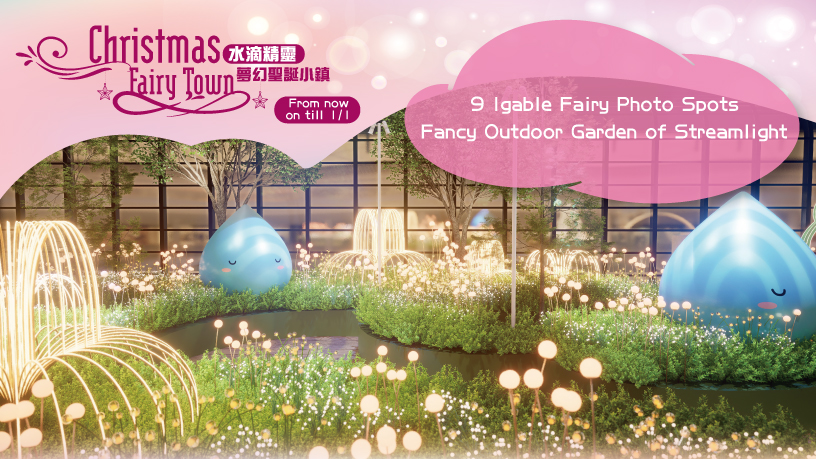 New Town Plaza has invited Edward Monaghan, a famous British Artist who had collaborated with international brands such as Hermes, Bulgari, etc. to furnish the mall into "Christmas Fairy Town" with 9 Igable fairy photo spots, bringing along the cutest fairy to spread love and wishes. Let's wait for the upcoming festive happenings together as Christmas is just around the corner.
th Nov 2023 – 1st Jan 2024 Time: 10am – 10pm"Fancy Outdoor Garden of Streamlight" – L7 Starlight Garden, Phase 1, New Town Plaza• Millions of shimmering Christmas lights have lightened up our "Fancy Outdoor Garden of Streamlight", with our 3m fairy acts as our guardian for our bushes of fancy Christmas trees and drifting snow of lights. Let's share the romance and love to the beloved one.
Date: 18
"Fancy Fairyland" – L3 Atrium, Phase 1, New Town Plaza• The cute fairies are ready for Christmas party to dress up with their Christmas hat. Taking selfie at our mirror room of fairy post office and sending our blessings to everyone."Interactive Praying Pavilion " – L3 Outdoor Area, Phase 1, New Town Plaza• By dancing around our Praying Pavilion, the wishing platforms will be changed into different colors in actualizing the power of Christmas hope.
《Fairy Happy Toss Interactive Game》 – L2 Area, Phase 3, New Town Plaza (Outside LOG-ON)
• Come and play with our fairy for tossing the wishes in exchanging of Christmas gifts!