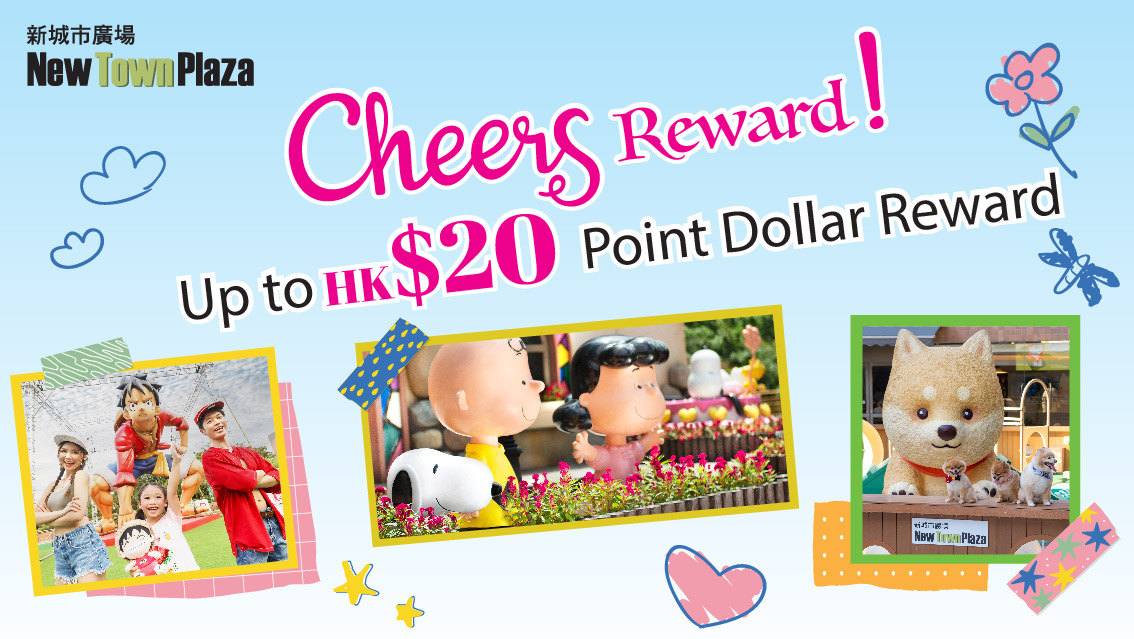 Cheers Reward
2/9/2022-31/12/2023
10:00-22:00
L1 The Point Counter, Phase III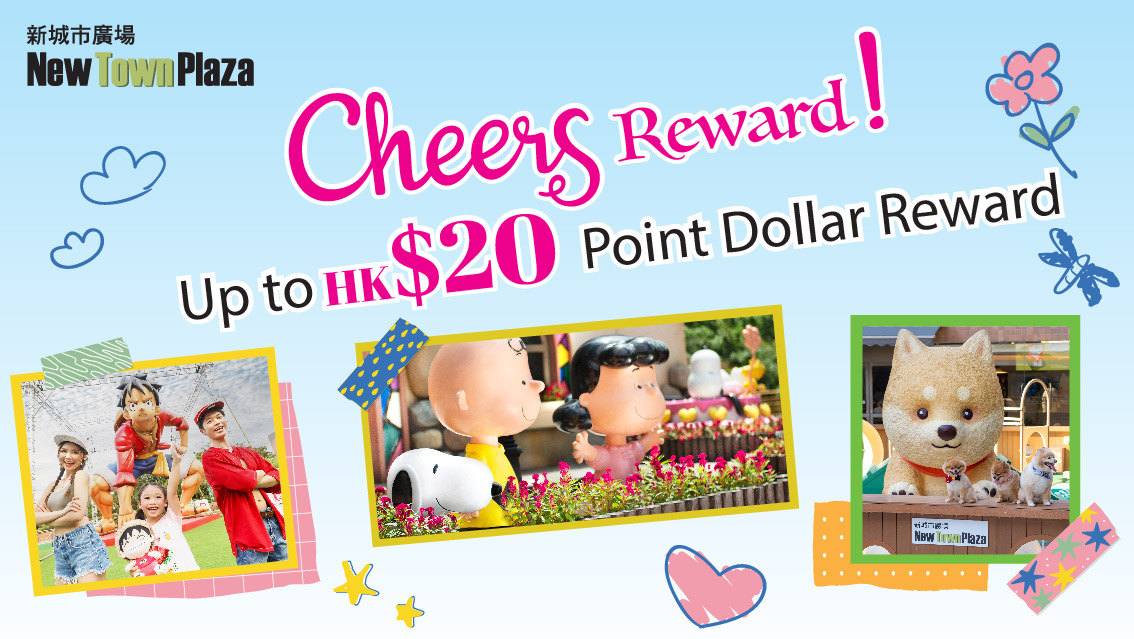 The Point member to get $10 Point Dollar (e.g. 2,500 Points) upon showing post at Facebook, Instagram, Wechat, Weibo or Dianping of New Town Plaza's outdoor parks or events with #新城市廣場 or #NewTownPlaza.
Terms and Conditions:
– The account who participants in the promotion should be settled as public account.
– Each member can join the promotion once each day and at most twice during the whole promotion period. Each post should feature different content.
– The Point member ID, social media account ID and the post will be recorded for verification.
– $10 point dollar (e.g. $2,500 points) will be rewarded to The Point account after 1 month of successful redemption. Shopper can check the status from The Point App or Wechat mini program.
– In case of any dispute, New Town Plaza reserves the rights for the final decision.